Dappled Sphere (Brass/White) gets its name from the effect of sunlight shining through leaves in a forest clearing: dappled light. Or perhaps it reminds of you a moving shoal of fish, their scales glistening in the sun, or sparkles on a rippling surface of water. Whatever the analogy, it is a continuously moving feast of color, sparkle and reflection.

Dappled Sphere (Brass/White) was sized specifically to fit over a marble dining table in this beautiful setting. Two hand-built copies are placed side by side. The works serve in place of a chandelier or table-lamp to delight diners, and introduce warm colour and light for a festive atmosphere.

The work is made of 125 carefully hand-polished discs of brass (a copper/zinc alloy). The other side is coloured white. The discs are suspended on nylon cables from four concentric aluminium powder-coated frames, and arranged into a spherical shape. The frames rotate with respect to one another and the discs rotate on their own axis. As they do, the brass and white colour alternate. On the ceiling is a custom-made, entirely silent motor unit with remote control. The motor serves to give the sphere a gentle push once in a while, keeping the work alive.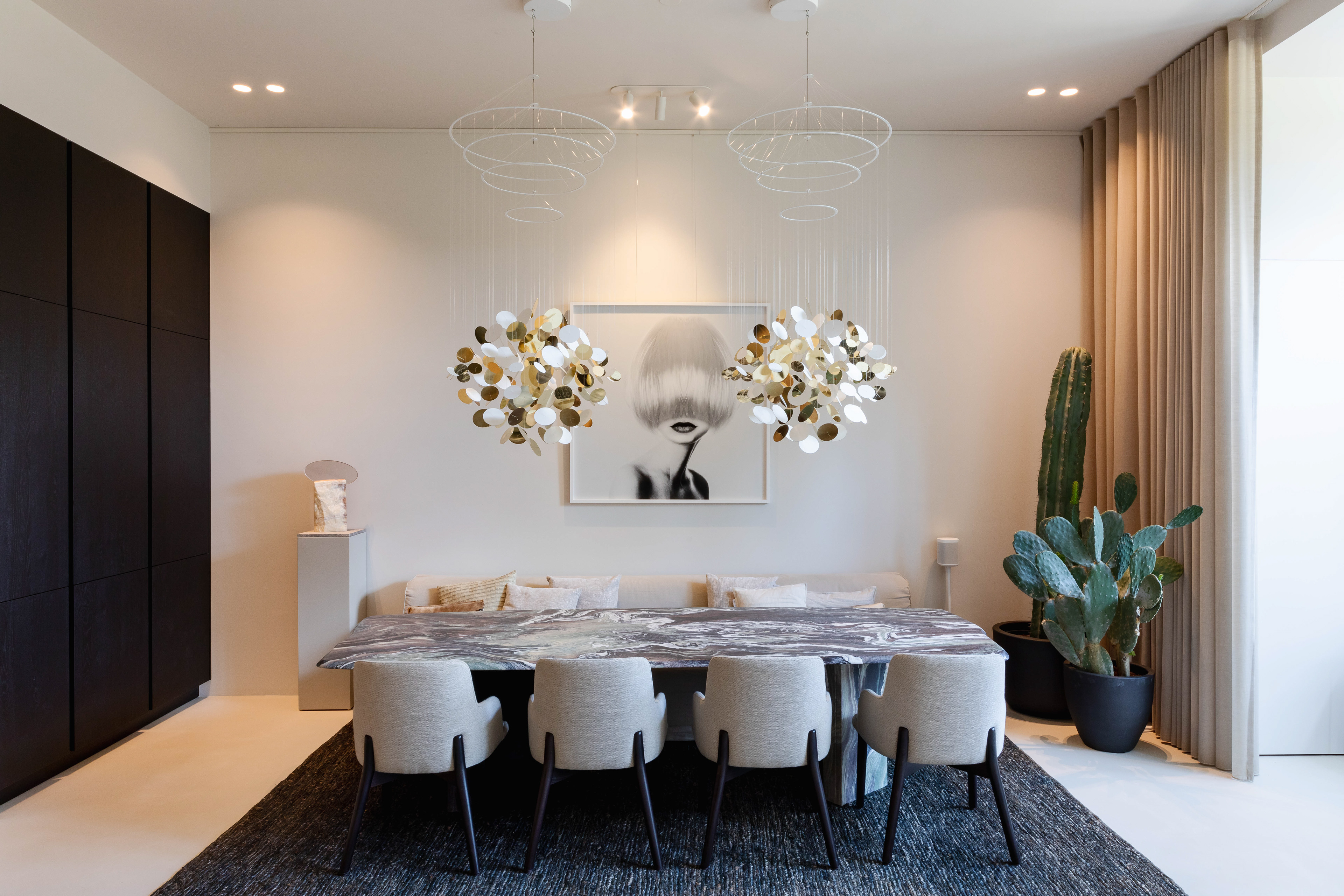 Dappled Sphere
approx. 78 x 195 cm (each)
2022
Photography: Jacqueline Fuijkschot