'Motives/Motifs' was shown at ART23 in Guangzhou, China in 2020. I first developed the motives for this exhibition. It contained motives number 1 through 6.

"Motive is a word for movement, but also a reason for doing something, and also a motif, such as in music or in art. My 'motives' are a series of works made during a three-month residency at ART23. The works in the series share a common form of locomotion: circular motion from an electric motor. From this simple starting point, different expressions of movement, sound, light and shadows emerged, by experimenting and playing with materials and objects that I made, found, bought or combined. I call the works 'studies', because I consider them part of a growing and evolving process rather than fixed and static end points."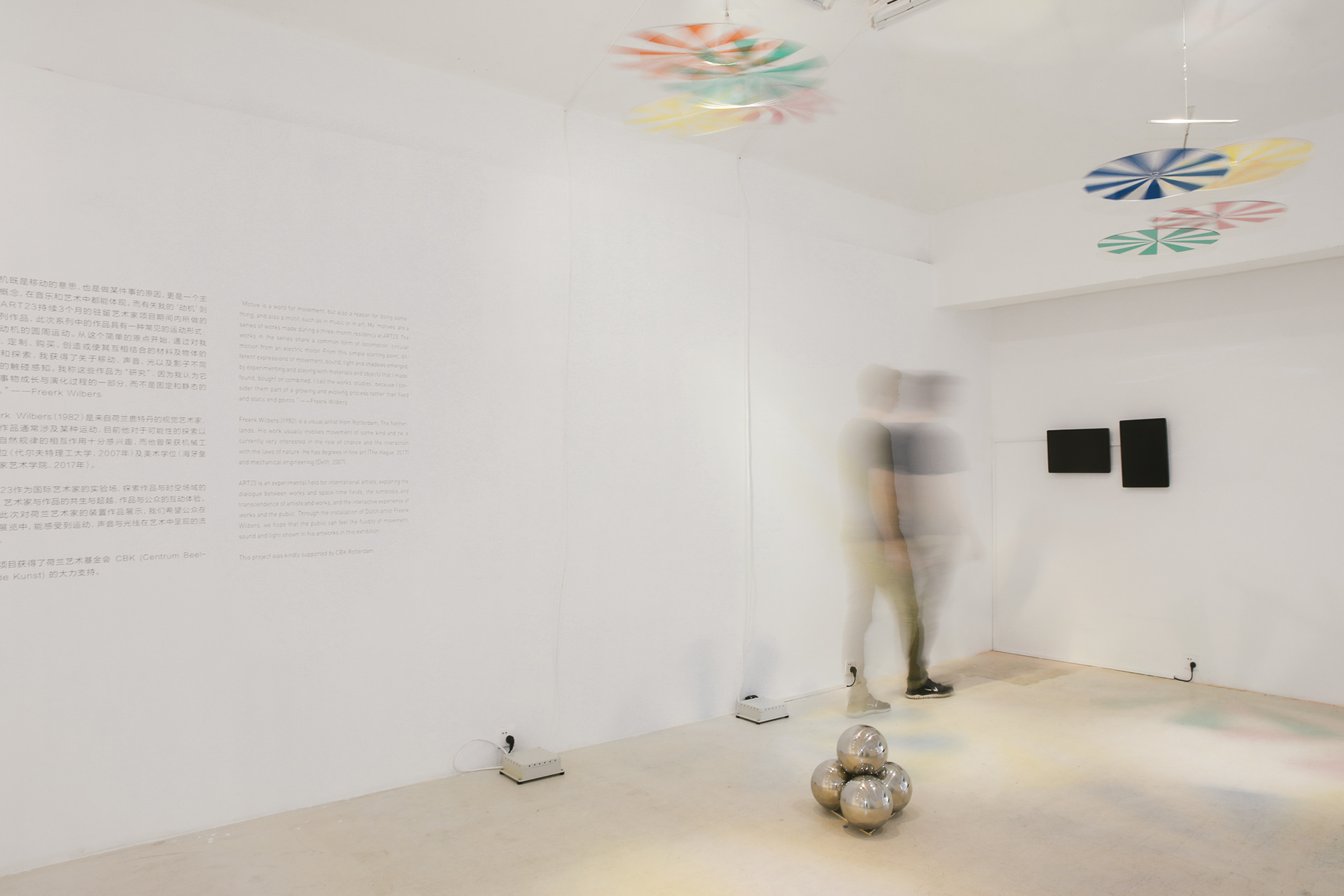 Motives/Motifs
Solo exhbition at ART23, Guangzhou, China
Photos by Will Lee 李伟. Video by Freerk Wilbers.