Yes We're Open is an installation and a performance. I used fresh flowers and paint to stamp out floral patterns on a roll of kraft paper, then I used this hand-made gift wrapping paper to wrap whatever people brought me to wrap. Free of charge. There was a ticketing system to deal with the queue and I had a stereo playing some relaxing music.
Performed for the duration of the exhibition
For I Know The Plans I Have for You
at Nest, The Hague, 2016.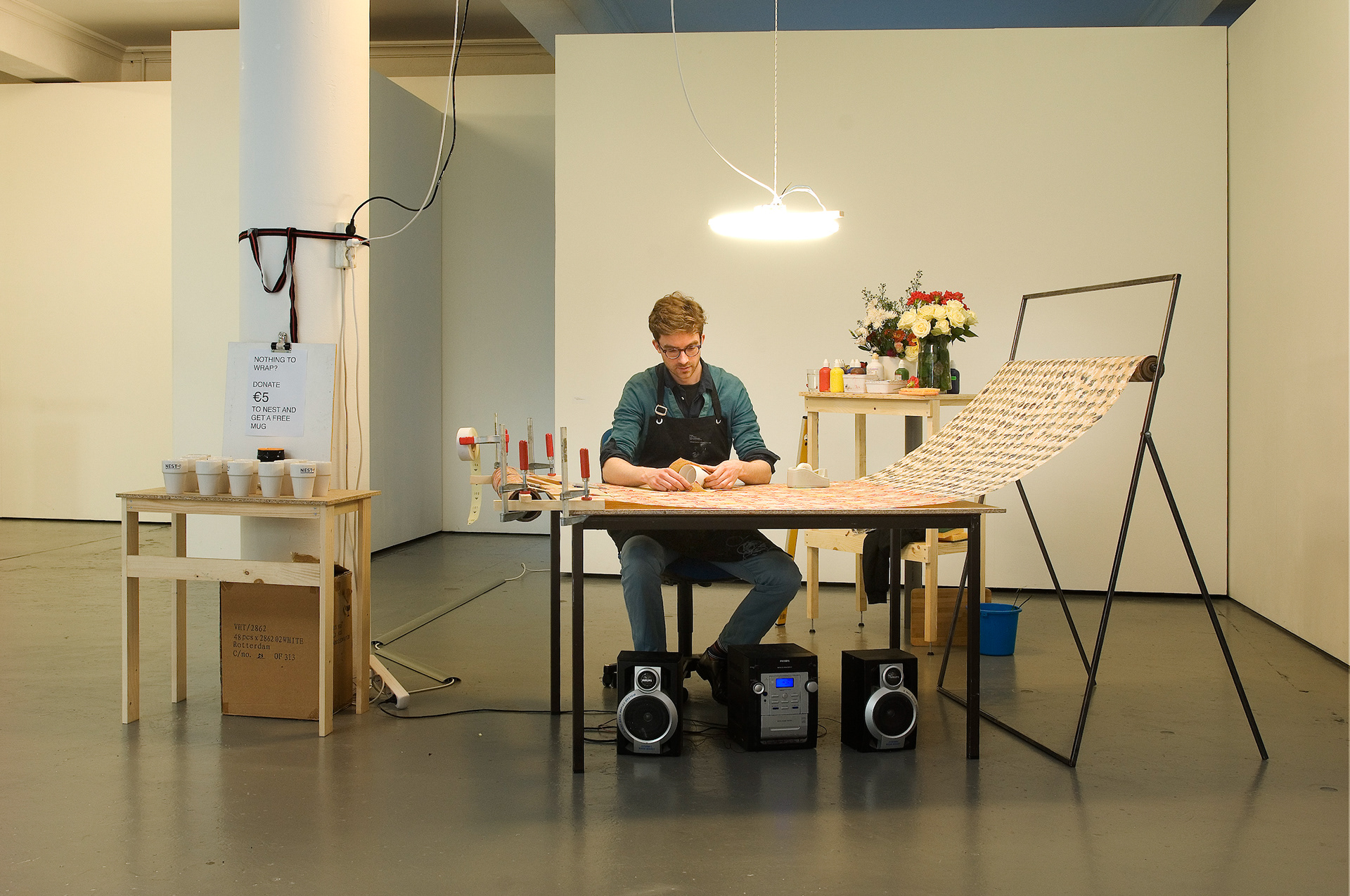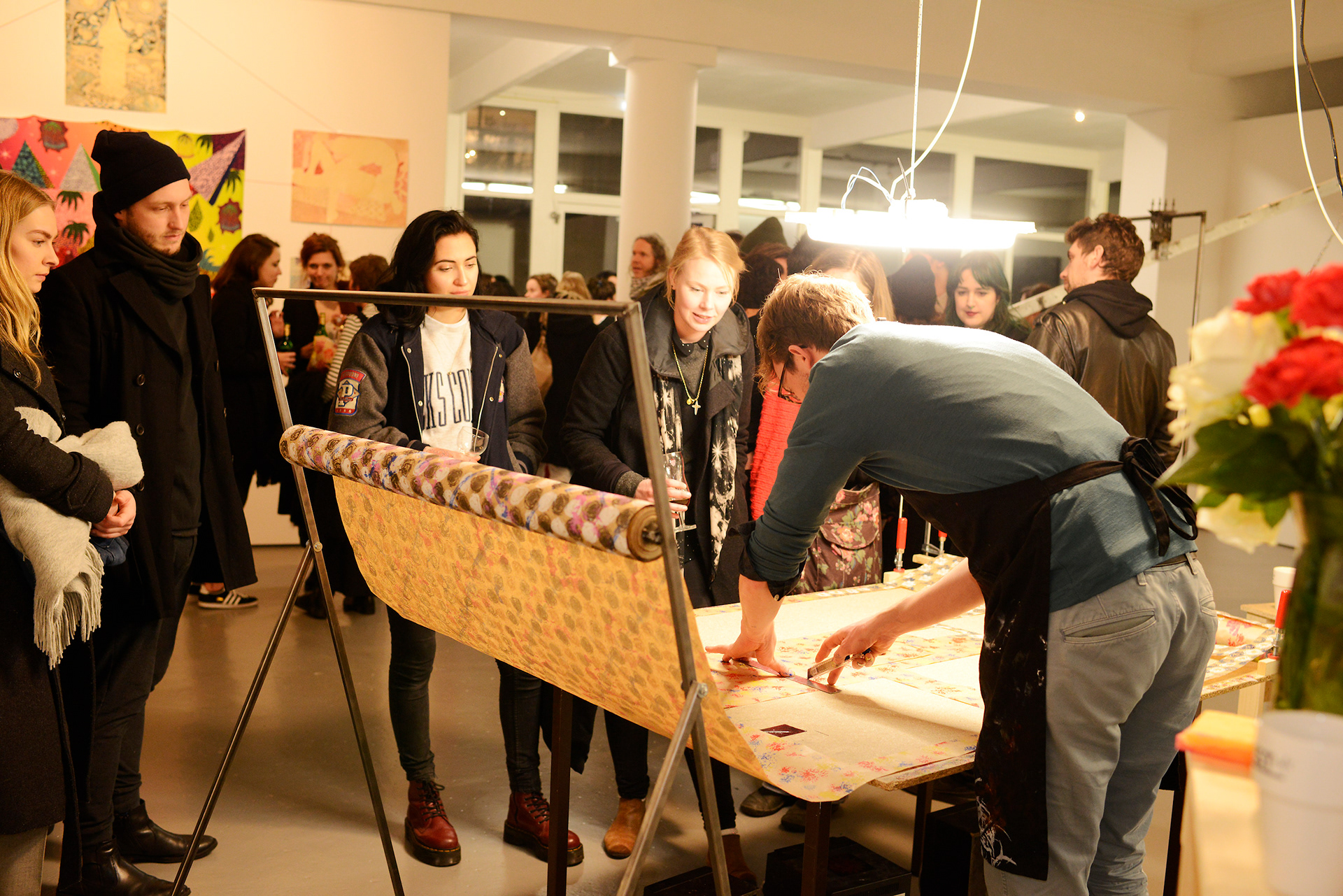 Yes We're Open (Nest), 2016
Dimensions variable
Photos by Jhoeko